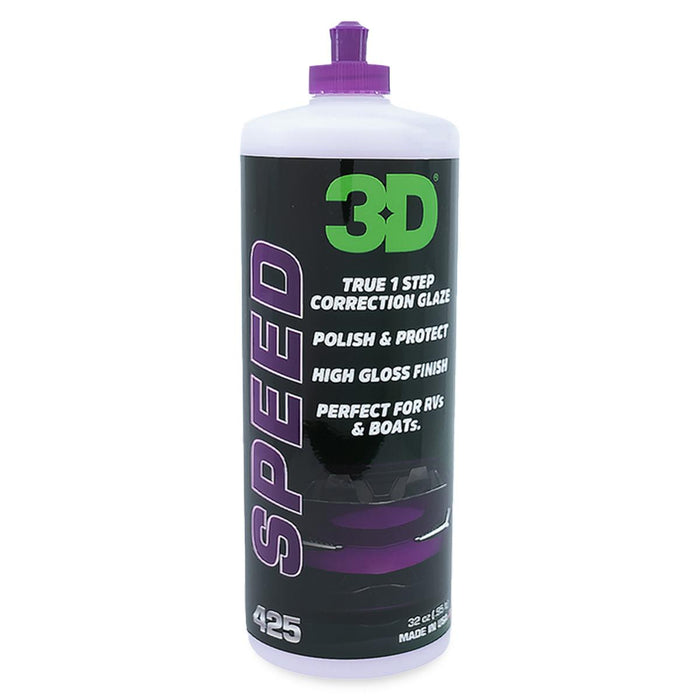 3D Speed - All-in-one Polish and Protect Solution
Original price
$14.43
-
Original price
$50.05
Get the shine you crave with 3D Speed, the all-in-one polish and protect solution. This remarkable product removes light to moderate surface scratches and swirl marks, restoring your car's color, depth, and gloss.
With 3D Speed, polishing and waxing become a breeze. Its exceptional open time gives you more time to perfect the finish and use less product. Plus, it adds a long-lasting wax to protect your paint.
Use it in shaded areas for the best results, but don't worry - it's sun-friendly when used correctly. Perfect for quick and minor paint correction with added protection.