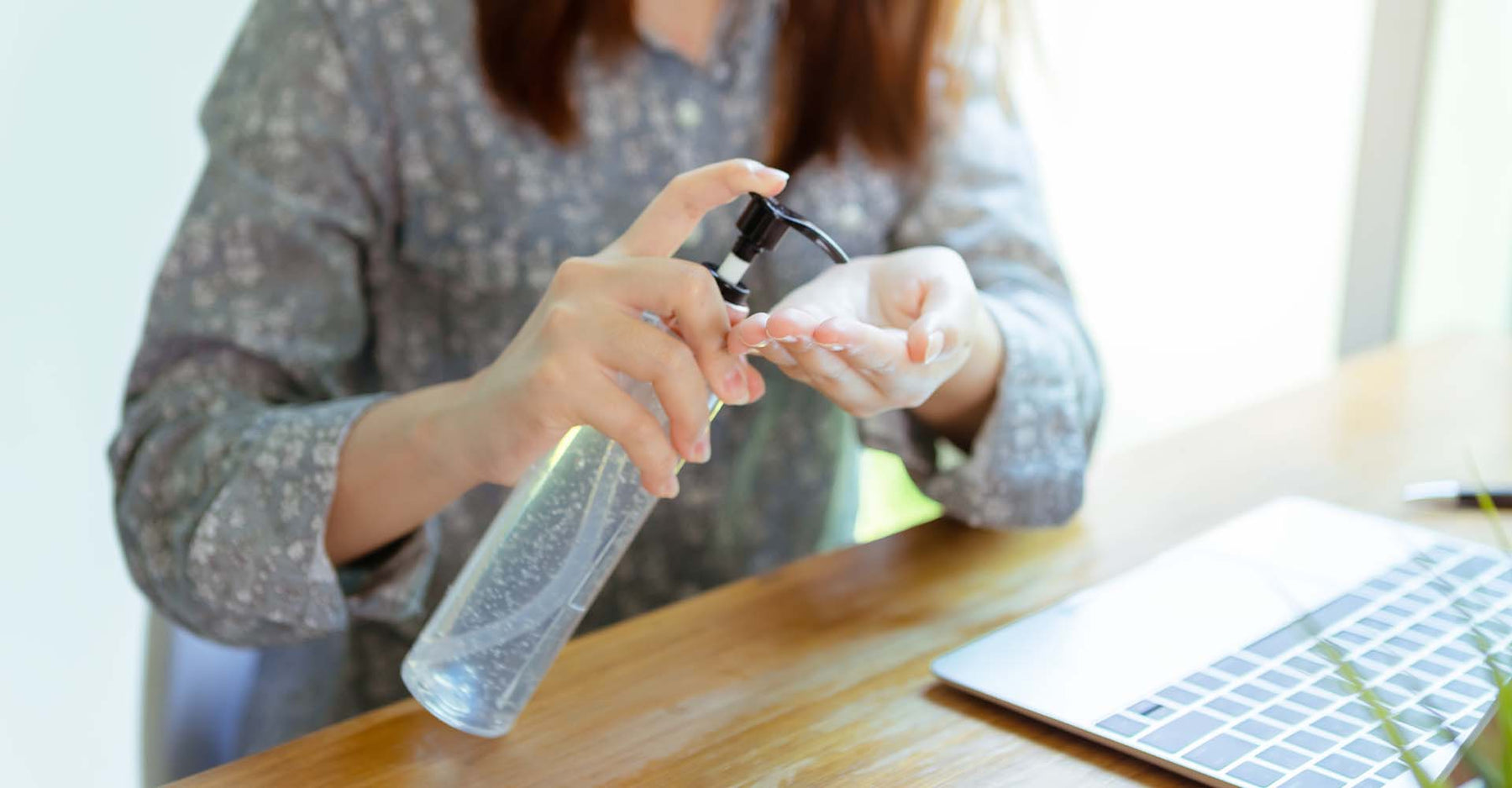 What's Better? Hand Sanitizer Or Washing With Soap?
Leafs vs. Canadiens. Celine Dion vs. Alanis Morissette. Tim Hortons vs. Starbucks. 
These are showdowns that all Canadians are familiar with. In the era of COVID-19, however, a new debate has arisen: Hand sanitizer vs. Washing with soap. 
Read on to learn more, and order all of the sanitizers and disinfectant products you need from
The Rag Factory!

The Easy Answer
According to medical professionals, washing your hands with soap and warm water for at least 20 seconds is the best way to prevent the spread of the virus that causes COVID-19. There's only one problem — you can't carry a sink with you everywhere you go. That's why it's recommended that you carry hand sanitizer with you if you can. It may not be realistic to keep a bottle in your pocket at all times, but having sanitizer accessible at your home and workplace is a smart practice. You can also keep one in your car for easy access while you're on the go!
What To Look For in Your Hand Sanitizer
Not all hand sanitizers are created equal. The first thing you need to do is ensure that the sanitizer you plan on buying is at least 60% alcohol. Many studies show that hand sanitizers with alcohol concentrations between 60% and 95% are far better at killing germs than products below that threshold. If you order a hand sanitizer with less than 60% alcohol, your product might only help reduce the growth of germs, instead of killing them outright. To take the stress and effort out of finding the right product, just order any of the hand sanitizers from a trusted supplier like The Rag Factory. 
Is hand sanitizer safe for kids?
When used as directed, hand sanitizer isn't only safe for kids, it actually helps keep kids safe! The life of a kid is one big adventure, and you truly don't know where those hands have been. Moreover, kids have the habit of touching their face or sticking their hands or fingers in their mouth. In the era of COVID-19, it's best to keep some hand sanitizer with you during all of your outings with your little ones. It's always better to be over prepared than underprepared, after all.
Sanitizing Wipes Are a Smart Play, Too
Keeping some sanitizing wipes around has always been a great way to keep your hands clean while you're on the go, or wipe down your living and working areas on-the-fly. Now, it's more important than ever. The Rag Factory carries a selection of effective, sanitizing wipes that are Health Canada Approved, and safe and gentle on skin. You can also use these wipes to quickly sanitize your keyboard, cell phone, steering wheel, children's toys, and more. Using high-quality sanitizing wipes is an easy way to decrease your chances of spreading germs and getting sick. Order yours today!
The Rag Factory is Canada's premier provider of wipers, absorbents, janitorial products, safety equipment, and more. Check out all of our products, and order your hand sanitizer today!