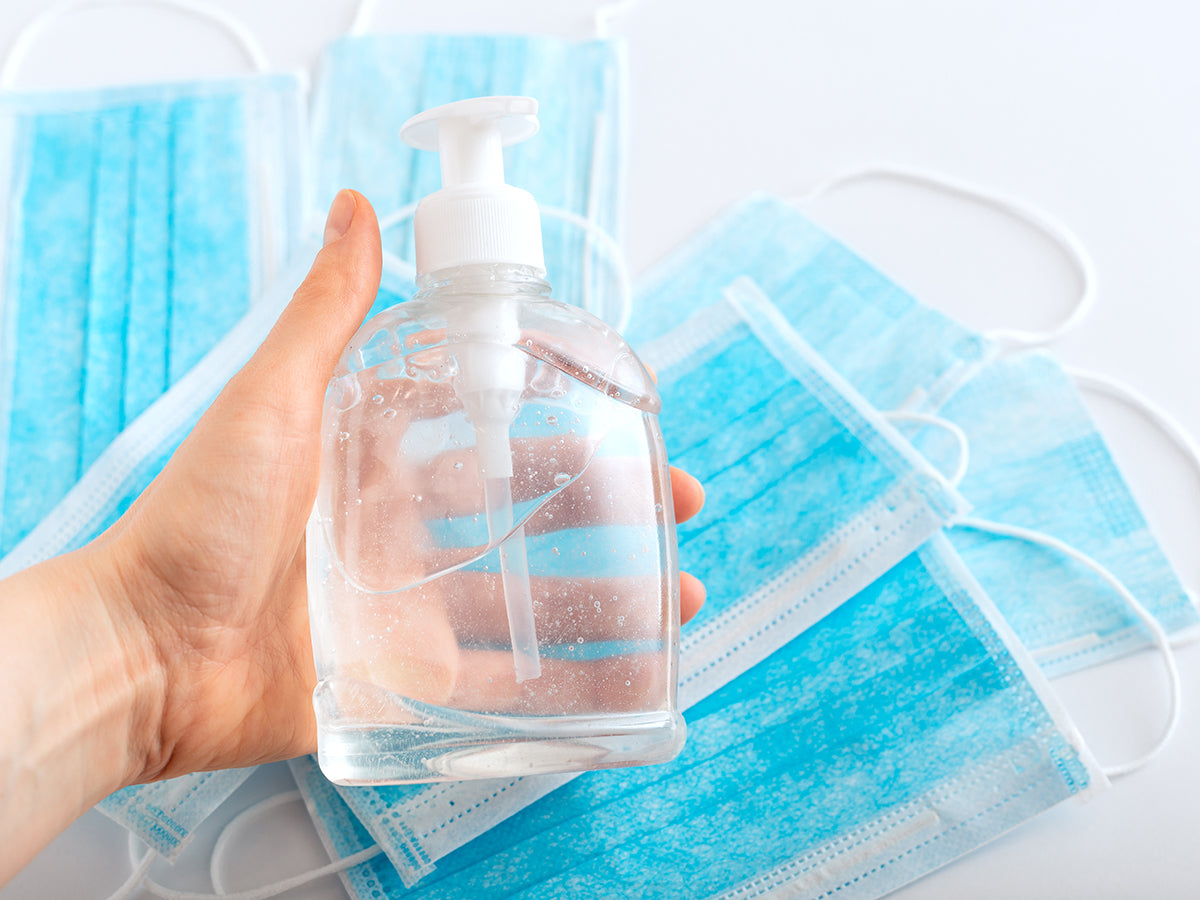 When and How to Use Hand Sanitizer
Hand sanitizer is on everyone's mind right now. Even if it's not on yours, you're certainly going to hear about it, see it everywhere you go, and be encouraged to use it when you are out in public spaces. At The Rag Factory, we are proud to carry premium hand sanitizer products that you can depend on to keep your hands clean and germ free. Read on to learn when and how to use hand sanitizer, and order yours today! 
When To Use Hand Sanitizer
How often you use hand sanitizer is up to you, but there are certainly lots of situations that call for it. Take a moment to think about the last time you walked into a public space. Whether you're thinking of a restaurant, gym, or your office, we're willing to bet that you touched a few surfaces while you were in there. Every time you touch a surface, you're exposing your hands to whatever germs and bacteria have gathered there. Where those germs wind up next depends on what you do with your hands, so it's advisable to use hand sanitizer before you eat, touch your face, shake hands with anyone, or touch anything that you don't want exposed to the germs on your hands. 
How To Use Hand Sanitizer 
First, you will need to purchase a proper bottle of hand sanitizer from a trusted supplier like The Rag Factory. Then, according to the CDC, you will want to put enough sanitizer on your hands to cover all of the surfaces before rubbing your hands together until they feel dry. This usually takes around 20 seconds. For best results germs, it's important not to rinse or wipe off the hand sanitizer before it dries. 
What Makes Our Hand Sanitizer Better?
At The Rag Factory, we take the health and safety of our customers seriously. That's why we only sell high-quality sanitizer that meets CDC recommended guidelines for effectiveness. All of our hand sanitizers are at least 60% alcohol, which helps them kill germs on the spot. We also carry hand sanitizers that are enriched with Aloe and Vitamin E to leave you with soft and smooth hands after each use. Check out all of our hand sanitizers to find the best one for your needs. 
Order Your Hand Sanitizer From the Rag Factory! 
The Rag Factory carries a wide range of hand sanitizers to meet your needs. All of our hand sanitizers are safe for children to use, but due to their high alcohol content, we recommend supervising any child under the age of 6 when using these products. Whether you need small bottles of hand sanitizer for personal use or a larger supply to keep at your home or business, you can count on The Rag Factory to provide you with the right products at great prices. Shop our hand sanitizers today! 
The Rag Factory is Canada's premier supplier of cleaning supplies and safety products. Shop our extensive selection of products to find what you need, and if you don't see what you're looking for, give us a call at 1-877-888-7247 (RAGS) today!