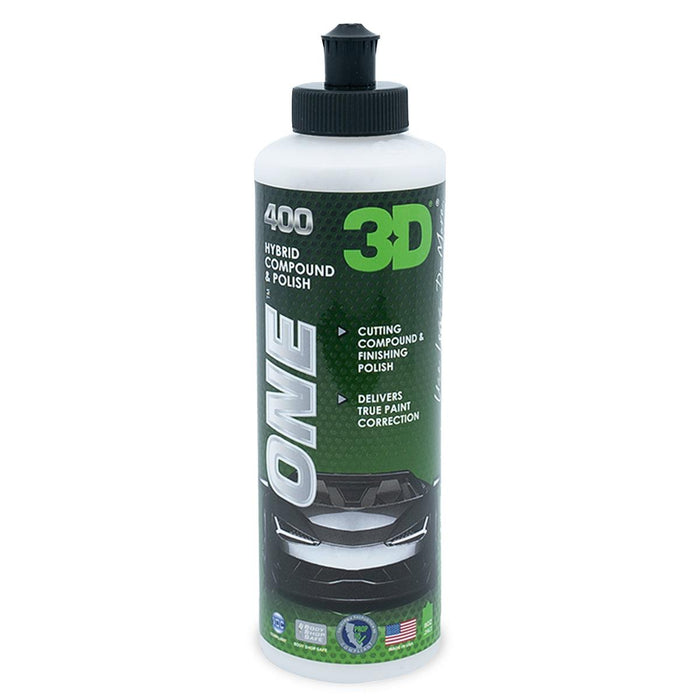 3D One - Scratch remover
Original price
$18.54
-
Original price
$63.75
3D ONE - Your All-in-One Solution for Cutting and Polishing!
3D ONE is a hybrid cutting compound and finishing polish that accelerates compound and polishing performance. It easily corrects heavy to light paint scratches using a DA or high-speed rotary polisher. With specially engineered Nano Ceramic Alumina Abrasives, it delivers exceptional results, providing a high gloss finish.
To remove scratches
Directions: Shake well, apply 4 to 5 dime-sized drops on your choice of 3D wool or Spider-Cut foam pad, and buff a 2' X 2' area at a time with slow, back-and-forth overlapping motions. Once scratches are removed, switch to a 3D Spider-Cut finishing pad, apply 4 to 5 dime-sized drops of 3D ONE, and polish with the same motions.
Experience the brilliance of 3D ONE - The ONE product that compounds, levels, and polishes your paint to a showroom shine. Easy to use and easy to clean up, it reveals true paint perfection with every application.