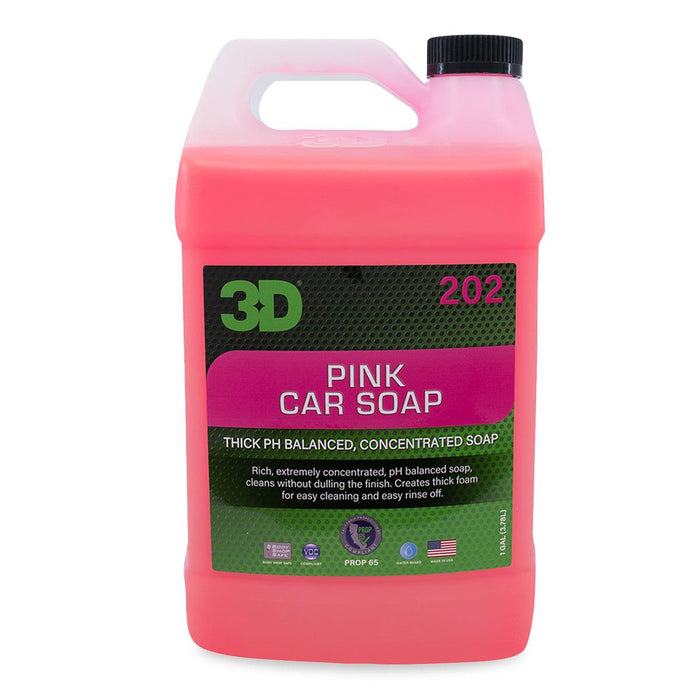 3D Pink Car Soap
Original price
$11.69
-
Original price
$30.87
The Super Concentrated Car Shampoo for Gentle and Effective Cleaning!
Pink Car Soap is specially designed to lift away dirt and grime from your vehicle safely. With just one swipe of your wash mitt, its thick lather encapsulates, loosens, and removes embedded contaminants, reducing surface scratches and scuffing.
This PH-balanced soap won't harm your freshly waxed or sealed vehicle, ensuring long-lasting protection. Its gel-like composition makes it super-concentrated, providing maximum lather even with a small amount. Plus, it rinses effortlessly without leaving any residue or harmful elements behind.
Use Pink Car Soap with foam guns, foam lances, or traditional bucket washing - it's versatile and cost-effective. Its extra slick lubrication reduces surface scratches, even on the dirtiest areas.
Not only is it safe for your car, but it's also gentle on your skin. Many hand car washes love it for its powerful cleaning abilities without drying out hands. Rest assured, Pink Car Soap is 100% bio-degradable, making it an eco-friendly choice that won't harm the environment.
Prepare your car for optimal paint correction with Pink Car Soap. It rinses off completely, leaving a true finish without interfering with polishing or your favorite paint protectant.