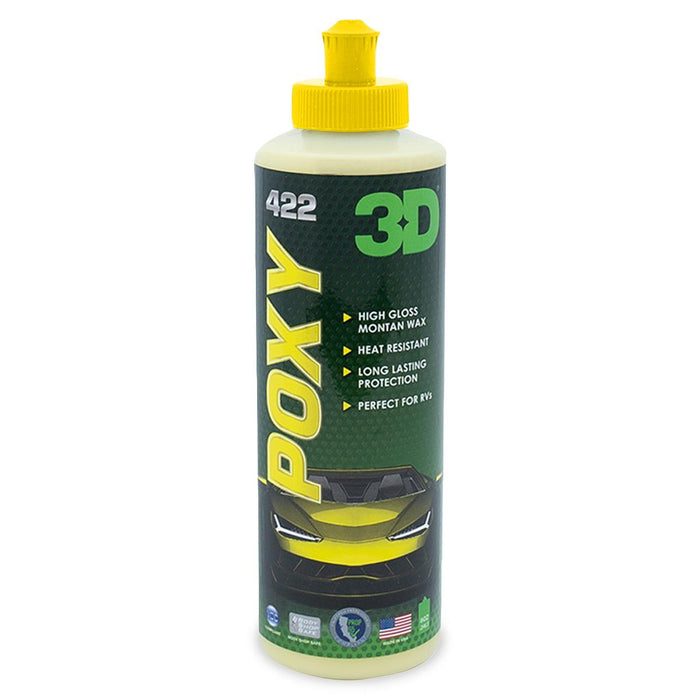 3D Poxy - Paint Sealant and Wax
Original price
$13.06
-
Original price
$43.20
Your Hybrid Paint Protection for a Long-Lasting Shine!
3D Poxy is a unique hybrid paint sealant and wax designed for ultimate protection and a durable shine. Its special montan wax properties add depth and darkening, giving your car a stunning wet-look shine.
This product works exceptionally well on all colors, even black and dark paints. Unlike regular waxes, 3D Poxy provides a deep, glossy finish while safeguarding against the elements like bird droppings, acid rain, and hard water deposits.
Made from Mined Fossilized Montan Wax, 3D Poxy is the highest heat-resistant wax on the market. With a melting point of 203°F, it offers superior protection against heat, ensuring a long-lasting shine for your vehicle.
Experience the ultimate combination of protection and shine with 3D Poxy - the easy-to-use hybrid paint protection that brings out the best in your car's appearance!