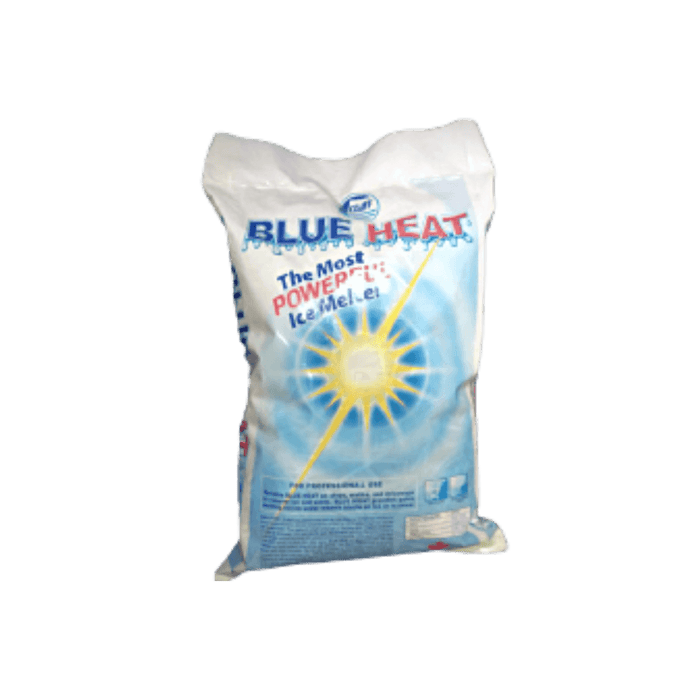 Blue Heat Ice Melt - 20 kg
Original price
$16.50
-
Original price
$16.50
Blue Heat®
BLUE HEAT's blend is formulated to synergistically boost performance at
a fraction of the cost of other chemical de-icers. Depending upon winter
conditions, applied at a rate of 50 to 100 grams per square metre, BLUE
HEAT effectively combines savings and performance. Realistic claims, real
performance!
BLUE HEAT is specially formulated melting ice and snow down to temperatures of -15°C.  The distinctive blue colour lets you spread Blue Heat evenly for better results.  Blue Heat leaves no powdery residue and is the economical choice of landscaping professionals.
BLUE HEAT, when used as directed:
• Effective to -15 C.
• Reduces concrete damage and spalling.
• Reduces tracking.