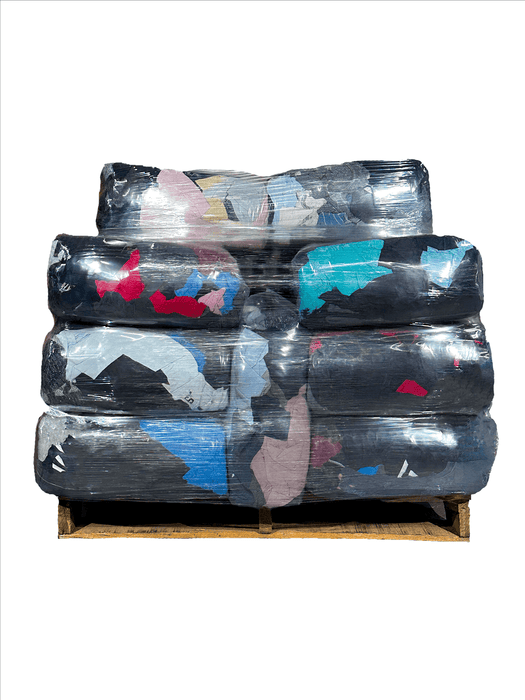 Bulk Coloured Fleece Wipers
Original price
$787.50
-
Original price
$1,552.95
Color Fleece Wipers are a type of reusable wiping material made from soft, durable fleece fabric. These wipers are designed for a variety of cleaning applications and are ideal for use in environments where color coding is important, such as in healthcare facilities, laboratories, and food service areas.
Each wiper is made from high-quality materials that are absorbent, yet gentle on surfaces. The fleece fabric is highly durable and can withstand multiple uses, making it a cost-effective and sustainable solution for businesses.

These wipers are versatile and can be used for a variety of applications, including wiping down surfaces, cleaning equipment, and absorbing spills. They are also machine washable, making them easy to clean and reuse.

| | | | | |
| --- | --- | --- | --- | --- |
| Item | Weight Per Bag | Total Weight | Dimensions | Price Per Bag |
| 25 Bag | 25 lbs | 625 lbs | 48 X 40 X 38 Inches | $ 25.25 |
| 51 Bag | 25 lbs | 1275 lbs | 48 X 40 X 63 Inches | $ 23.75 |