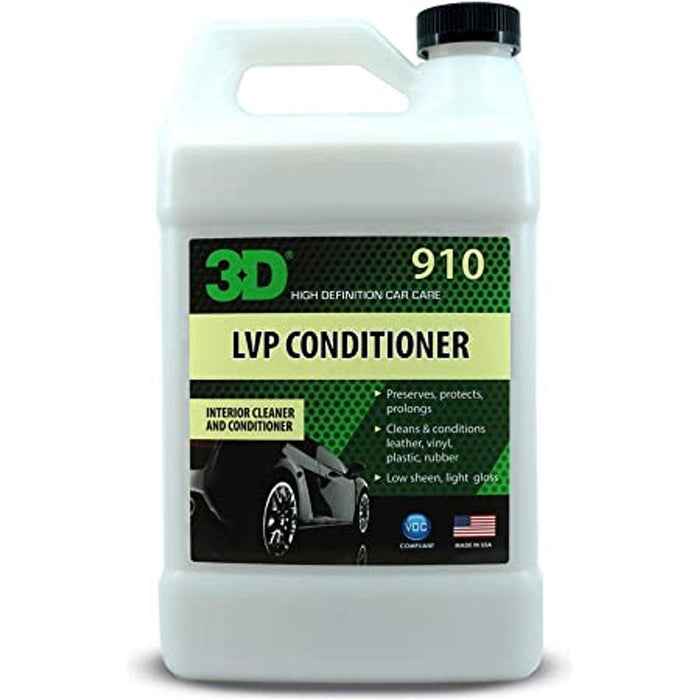 3D Leather Conditioner
Original price
$15.80
-
Original price
$45.94
LVP Conditioner - The All-in-One Solution for Leather, Vinyl, and Plastic Care!
LVP Conditioner is a powerful yet gentle formula that cleans, conditions, and protects leather, vinyl, and plastic surfaces in just one step. Made with Mink-Oil, it provides extra softness and extends the life of these materials, keeping them looking and feeling like new.
Say goodbye to dirt and grime on your vehicle's interior - LVP Conditioner cleans it all away while adding conditioning mink oil to protect against harmful UV rays. By preventing the drying effects of UV rays and heat, it ensures a longer lifespan for your car's interior.
LVP Conditioner gets absorbed into the surfaces, leaving them soft and non-greasy, with restored moisture. Plus, it's VOC, Green, and Biodegradable - a responsible choice for your car and the environment. For even coverage, use an applicator and give your vehicle's interior the care it deserves with LVP Conditioner!