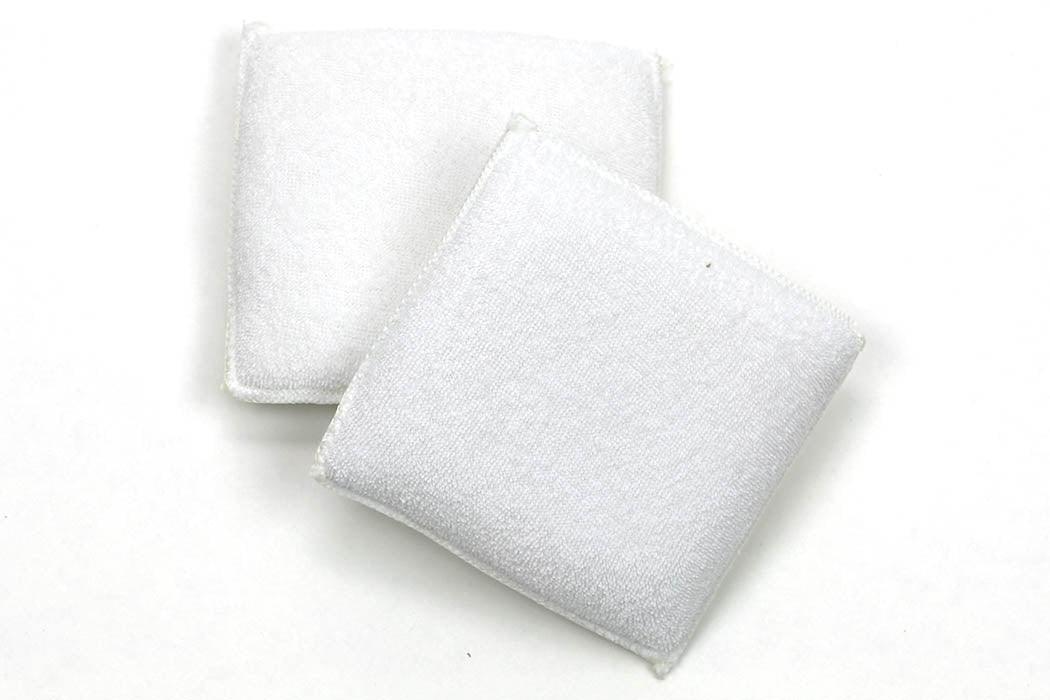 Terry Staining Pads
Original price
$1.25
-
Original price
$10.00
These Terry Cloth wrapped sponge applicators are ideal for application of waterbased or solvent based stains and other finishes.
The internal sponge absorbs stain or finish to allow liberal application onto projects without constant dripping that normally occurs with rags or paper towels.
Wrapped around the sponge is a low lint Terry cloth material that allows easy wipeup of excess stain or finish.  The loop cloth material is essentially non-linting and resists snagging on wood fibers.
These pads are also an excellent choice for application of wipe-on polyurethanes, gel varnishes and waxes. Padding of shellac and waterborne finishes also works well in addition to other finishing oils and products.
4" x 4" x 1" Thick Pads
Flexible to fit contours and moulded edges
Low Cost & Convenient
Use for superior results instead of rags or paper towels.