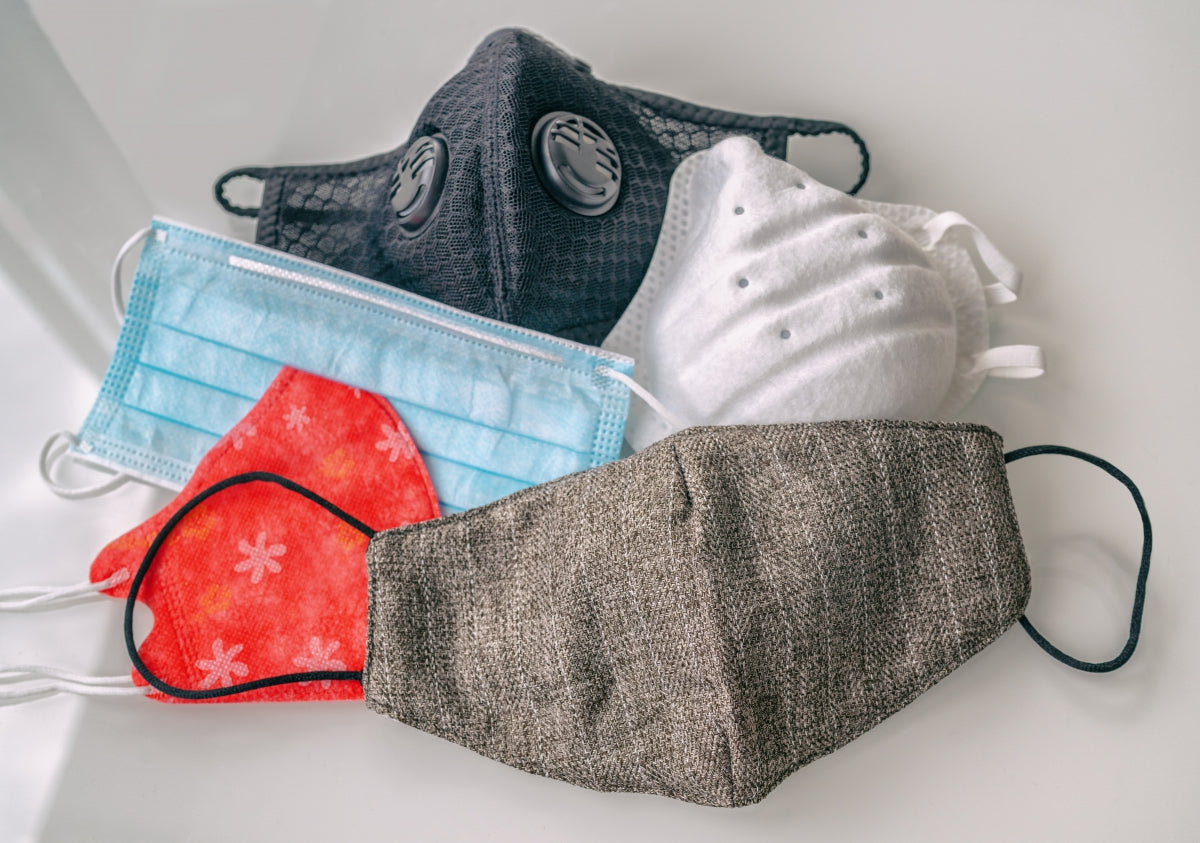 Need Face Masks? Look No Further!

Wallet, Car Keys, Phone, Facemask!
Face masks are essential for keeping you and your loved ones protected as our communities continue the battle against COVID-19. That's why you always want to have a stock of high-quality dependable facemasks at your home or business. Without them, you not only put yourself and others at increased risk for transmitting the virus, but you won't be able to enter businesses, restaurants, and other places that require face masks for entry. Don't get caught without one — order yours from The Rag Factory today! 
Disposable Face masks
In Canada, everyone should have a supply of disposable face masks at all times. There are countless situations where they come in handy. You can keep a stack of them in your car for those times you forget to bring your mask with you, or keep a few packs of them in your office for employees or visitors who arrive without a mask. No one wants to turn away a guest from their home because they forget their mask, so it's recommended that you keep some disposable masks at your house, too! All of the disposable masks from The Rag Factory — including our face masks for kids — are made of skin-friendly composite fibers and offer three layers of protection. Order yours today! 
Reusable Cotton Masks
Not into the "medical-look" of most protective face masks? We don't blame you. Reusable cotton face masks are a great alternative for anyone looking for a more stylish option that won't take attention away from their outfit. The reusable face masks from The Rag Factory are breathable, comfortable, and offer enhanced protection against the transmission of COVID-19 and other airborne toxins. Easily machine washable and available in black or grey, these facemasks can help bring a little more normalcy to your daily life. 
KN95 Face Masks
If you're looking for the very best protection available, you've found it. KN95 Face Masks are the medical-grade masks used by healthcare professionals who work in close proximity to patients with COVID-19. As the golden standard of personal protective equipment in the fight against the virus, KN95 masks filter particulates, viruses, and microbes with an astonishing 95% efficiency. If you don't want to take any chances, these are the facemasks for you. Order yours today! 
Face Shields 
You may not see as many face shields around as you do face masks, but that's not because they aren't effective! In fact, face shields actually provide some additional protection that masks do not. They protect your eyes from particulates and have the added benefit of preventing you from touching your face while you are out and about. Frequent face-touching is a high-risk factor for contracting COVID-19, but it's a hard habit to break. A high-quality face shield can break that habit for you. The Rag Factory carries disposable face shields and premium, reusable face shields at great prices. 
In today's day and age, you need a reliable supply of high-quality face masks to help prevent the transmission of COVID-19, and keep your daily life in motion. Shop all of the face masks from The Rag Factory, and order yours today!