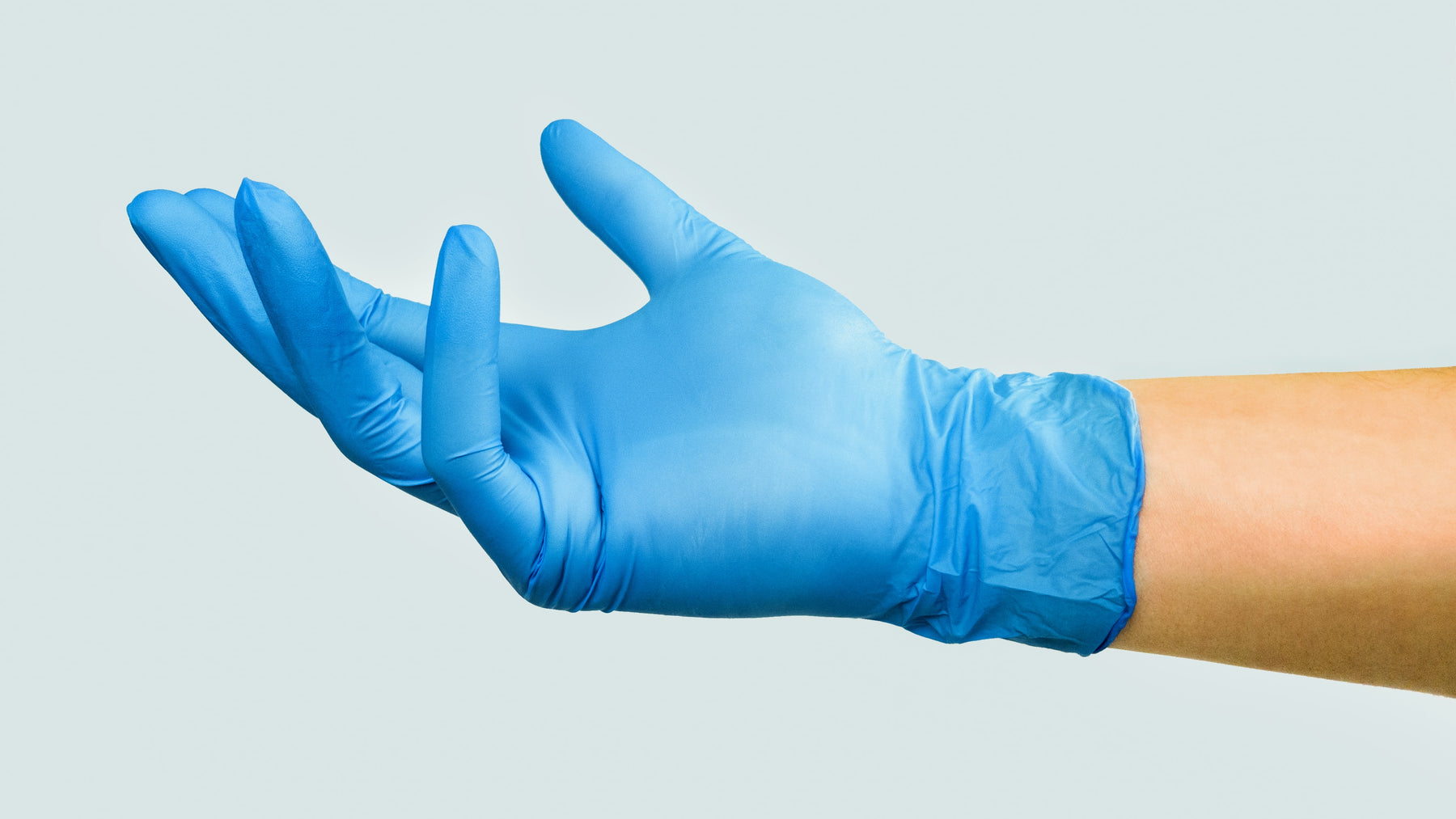 4 Reasons You Need The Rag Factory's Hybrid Gloves
As we go through our chores cleaning and sanitizing our surroundings, we all need to be prepared with the proper tools in hand - specifically on our hands. Gloves are essential to all the tasks we face. Not only do gloves keep our hands clean and shield us from germs, they also protect us from chemical burns as we wash with a variety of chemicals. When it comes to selecting the perfect pair of gloves, The Rag Factory has many options including hybrid gloves. Here are four reasons you need hybrid gloves in your cleaning arsenal.
Durability
Our hybrid vinyl/nitrile gloves feature the best of both materials. Nitrile is highly durable and gloves made from nitrile are often thick. This makes the gloves ideal for food processing, automotive work, painting, and machine operations in general because of the protection they offer. Our hybrid gloves feature these qualities due to their partial nitrile composition.
Comfort
On the other hand, the benefit of vinyl gloves is the ease of use. If you work in a high-speed or high-volume environment, vinyl gloves are the go-to solution for hand protection because they are easy to put on and take off. This glove turnover is made possible due to the comfort of the material. By blending the durability of nitrile with the comfort of vinyl, The Rag Factory's hybrid gloves are a can't-miss product for your cleaning needs.
Precision
A common complaint of nitrile gloves is that they are not flexible. This makes it a struggle to complete tasks that require dexterity and precision. By incorporating the looseness of vinyl, our hybrid gloves allow you to complete precise work without sacrificing sanitary protection. A favorite among doctors due to these qualities, hybrid vinyl/nitrile allow you to work with instruments in tight, dirty situations.
Affordable Safety
The main reason to shop for gloves is to maintain safety. With hybrid gloves you are acquiring that safety at a reasonable price. Cheaper than individual pairs of nitrile gloves, but listed at a comparable price to disposable vinyl gloves, hybrid gloves are a great option to keep your hands safe on a budget.
No matter what project you are working on, you can't go wrong with our hybrid vinyl/nitrile gloves. The Rag Factory is your one-stop-shop for all cleaning efforts, whether they are one-off jobs or sustained, scheduled maintenance. Shop our hybrid gloves to keep your hands fresh through all the dirt, and contact us for more information on how to make your cleaning safe.